Moving house can be very complicated! You have your current home to sell and another to buy and getting the dates for moving from one to the other all synchronised can be tricky. What makes the whole thing even more daunting is that the decisions you make about selling your property can earn or lose you thousands of pounds.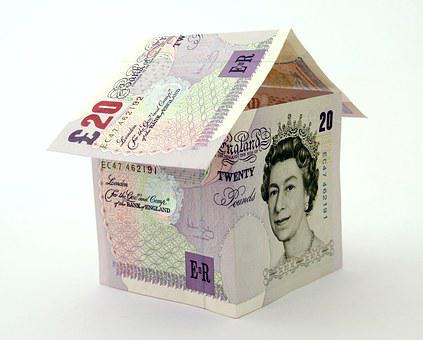 Here we give you important tips on how to sell your home hassle free
How much is your house worth?
Before you put your house on the market, it is a good idea to think about where you would like to move to, what type of property you would like to buy and importantly, whether you can actually afford to move. You can get help with this process by consulting with an Estate Agent in Malvern. You will also need to find out how much your current home is worth, and this can be done by checking the price of similar properties currently on the market. You can pop into several high street estate agents – without obligation – to find out their thoughts on the current value of your home. Additionally, it's important to include in your calculations the costs associated with selling your home, such as estate agent and legal fees, as well as the cost of removal companies.
Consider renting rather than selling
If you are moving because you need extra space with a growing family, it could prove more economical to extend your current property and it is certainly less disruptive if you have children in local schools. Another option to consider is whether to rent a larger house in the same area.
Sort your finances
If you have a mortgage on your current house, it is important to speak to your mortgage lender to find out the amount that is outstanding on your mortgage. You will also need to check if there are an early repayment charges if you pay off the mortgage early or whether you will be able continue your mortgage on a new property – known as 'porting'.
Prepare your house to sell
You will be keen to get the best price you can for your property and to do this, you need to make your home an attractive buy. There are a number of things that you can do to help your property sell quickly-
● Ensure paintwork looks fresh inside and out and paint over any internal 'statement walls that are in bright colours or designs.
●Check that there are no loose or damaged roof tiles and that the guttering is in good condition and is not full of leaves. Ensure that your house has no damp problems as these need to be sorted quickly.
● Declutter every room as this makes them look cleaner, brighter and bigger. The most important rooms are the kitchen, where worktops should be clean and clear and in the bathroom, where all toiletries can be concealed in an under basin cupboard. To make this easier, you can simply grab your phone and contact Three Movers, a team of experts that will let you focus on the next task.
● Give your front garden 'kerb appeal' by getting rid of weeds in the driveway and flowerbeds. Cut the grass and trim hedges Add a splash of colour with brightly coloured annuals and a hanging basket by the front door. If your garden is small, choose flowers in quieter toning shades such as purples, lilacs and white.
● Tidy up your back garden. Keep the grass and hedges well-trimmed and the flowerbeds tidy. If you have space, create an outside dining area and a veggie patch as these are both popular features that can add value to a property.
● Give your garage and shed a good declutter and clean up.
Get an Energy Performance Certificate (EPC)
You will definitely need to produce a current certificate for prospective house buyers. Most house buyers are very energy conscious these days so it is worth considering how to make your house more energy efficient. If the insulation in your roof is poor, you can buy rolls of insulating material (minimum 270 mm thick is best) in your local DIY shop. If your cavity walls are not well insulated, this is a job that can be done by professional companies in just a few hours. The cost of cavity wall insulation is a few hundred pounds, but it will add value to your home – and you will benefit from it until you move. If you have smart thermostats on your uk radiators these will be appealing to prospective buyers too.
Plan how best to sell your house
There are four main methods for selling your house and these are worth careful consideration as several of them have hidden costs.
High street estate agencies
The traditional way to sell your home is using a high street estate agent. These vary tremendously as some are small family-run businesses and others are well known chains. Take a drive around your locality to see which one dominates. Check their shop window looks good and is regularly updated. Look at the agency's website. Is it easy to navigate with good property descriptions and photographs? Check what the agency's commission rate is – the common rate being 1.5%. You will also need to find a conveyancing solicitor and this will incur an extra charge. The main problems incurred when selling your property this way is that often you become a link in a property chain which is very stressful if the chain breaks. Sometimes, just before signing the contract, prospective buyers say that they cannot raise the funds to buy and want to negotiate a lower price or else they fail to get a mortgage – these all cause worrying time delays and expense to the house seller.
Online agencies
Online estate agencies have grown in popularity in recent years. The main reason for this is that they usually charge a fixed fee, whereas high street estate agencies charge a percentage of the property's final selling point. With one search, online estate agents show all the properties on sale that fit the viewers criteria. Many house buyers now conduct their first searches online to save them time and money. It is a real advantage if the listed properties have a 360º video taken both inside and out. An added advantage for sellers using an online property seller is that their property will be listed quickly – usually within 24 hours of notification. However, it can still take some weeks for a property to be sold this way.
Property auctions
The third main way to sell your property is using a property auction. There are several challenges posed to buyers as the schedules for auctions could mean that an appropriate one may not be held for a number of weeks. This does have an advantage because this will give maximum exposure of listed properties for each auction. Selling your house this way is uncertain. If there is plenty of interest, you will get a good price, but unfortunately, if there is little interest, your property could go to a low bid. There are costs too as the Auction house charge is on average 2% of the price the property sold for plus VAT and often additional charges include your property listing in the programme.
Cash house buyers
The fourth way to sell your house is one that is being used by an increasing number of house sellers and that is using a company that will buy your house for cash. These companies give a fair price for homes of all kinds, wherever it is located and whatever the condition. Reputable buy houses for cash companies have substantial cash reserves so that they can buy your house with no delays. You are under no obligation to accept their offer, but if you do, you will have the agreed price, paid in cash into your bank account in 7-14 days . This is the quickest and easiest method. It is best for find yourself a reputable company that is a member of NAPB (National Association of Property Buyers) and the Property Ombudsman such as housebuyers4u. As well as looking at the company's website it is good to read the reviews made by house owners who have used the company.
This method of house selling has had a bad reputation because there have been some shady companies operating as cash house buyers.
Before considering any company, be sure to check they have sufficient and real we buy any house reviews so that you can avoid the wrong companies. If you choose a good cash house buying company, you will be able to sell your house quickly and hassle free – and without any fees or hidden costs. It's also important to have a good advertisement caption like "Northwood Iowa houses for sale" so that it'll attract more potential buyers.