Are you looking for a way to make your Airbnb property stand out and attract more guests? Look no further than 3D floor plans. A 3D floor plan provides a comprehensive, accurate, and engaging representation of your property, making it easier for guests to understand the space and imagine themselves staying there. And with 3DMyRental, creating a 3D floor plan is easier and more affordable than ever.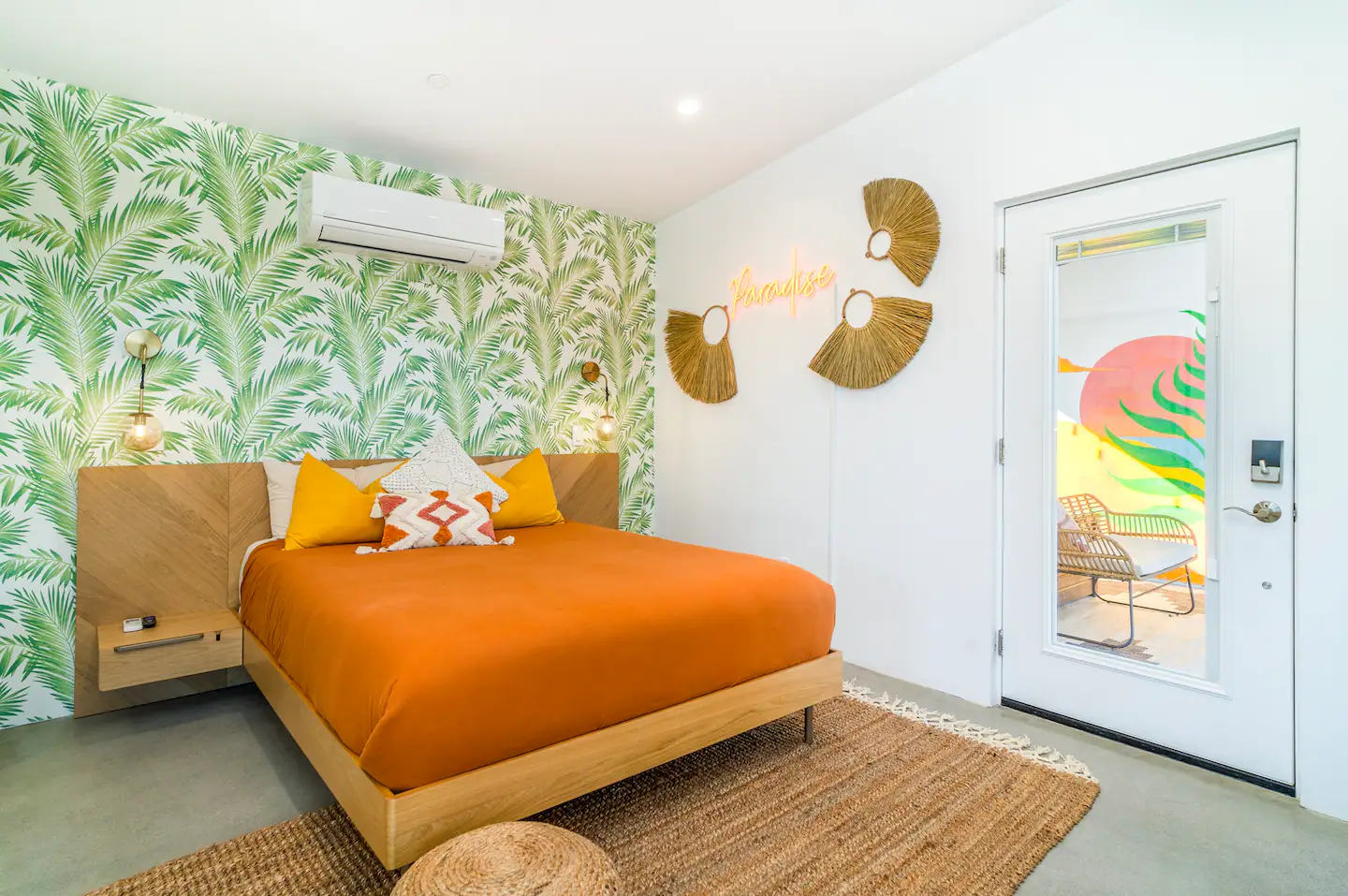 Increased Engagement
A 3D floor plan is much more engaging than traditional photos or 2D floor plans. With a 3D model, guests can attractively explore the space and better understand the layout and flow. This leads to increased interest and a higher likelihood of booking.
Better Representation
A 3D floor plan provides a detailed and accurate representation of the property. It includes the property's dimensions, layout, and features, making it easier for guests to visualize the space and understand how it will work for them.
Increased Trust
By providing a comprehensive and accurate representation of the property, a 3D floor plan can increase trust in the host. Guests are more likely to book with a host who has taken the time to provide them with a clear understanding of the property.
User-Friendly Platform
3DMyRental is a user-friendly platform that makes it easy for hosts to get their personal 3D floor plans. The platform also offers a solution to get a 2D floor plan if you don't have one.
Customization Options
With 3DMyRental, hosts can customize their 3D floor plans to their specific needs. This includes adding furniture, decor, and other elements to the floor plan so that guests can better understand the property's atmosphere and match the photos to the different rooms in the renderings.
Affordable Pricing
Compared to other services, 3DMyRental offers 3D floor plans at a much lower cost, making them accessible for hosts of all budgets. It's the single investment that pays year in and year out in increased bookings.
3D Floor Plans or Matterport?
3D floor plans offer several advantages over Matterport. They are more flexible and can be used with platforms such as Airbnb to provide potential guests with a detailed and immersive look at the rental property. Because Airbnb does not allow Matterport on their platform, 3D floor plans are the obvious better choice. In addition, 3D floor plans are faster and more cost-effective than virtual tours, making them a time-saving option for Airbnb hosts. Most of the time, Matterport can be prone to glitching, and guests want to spend less than 10 minutes pouring over your video. They want a quick and easy way to view the layout.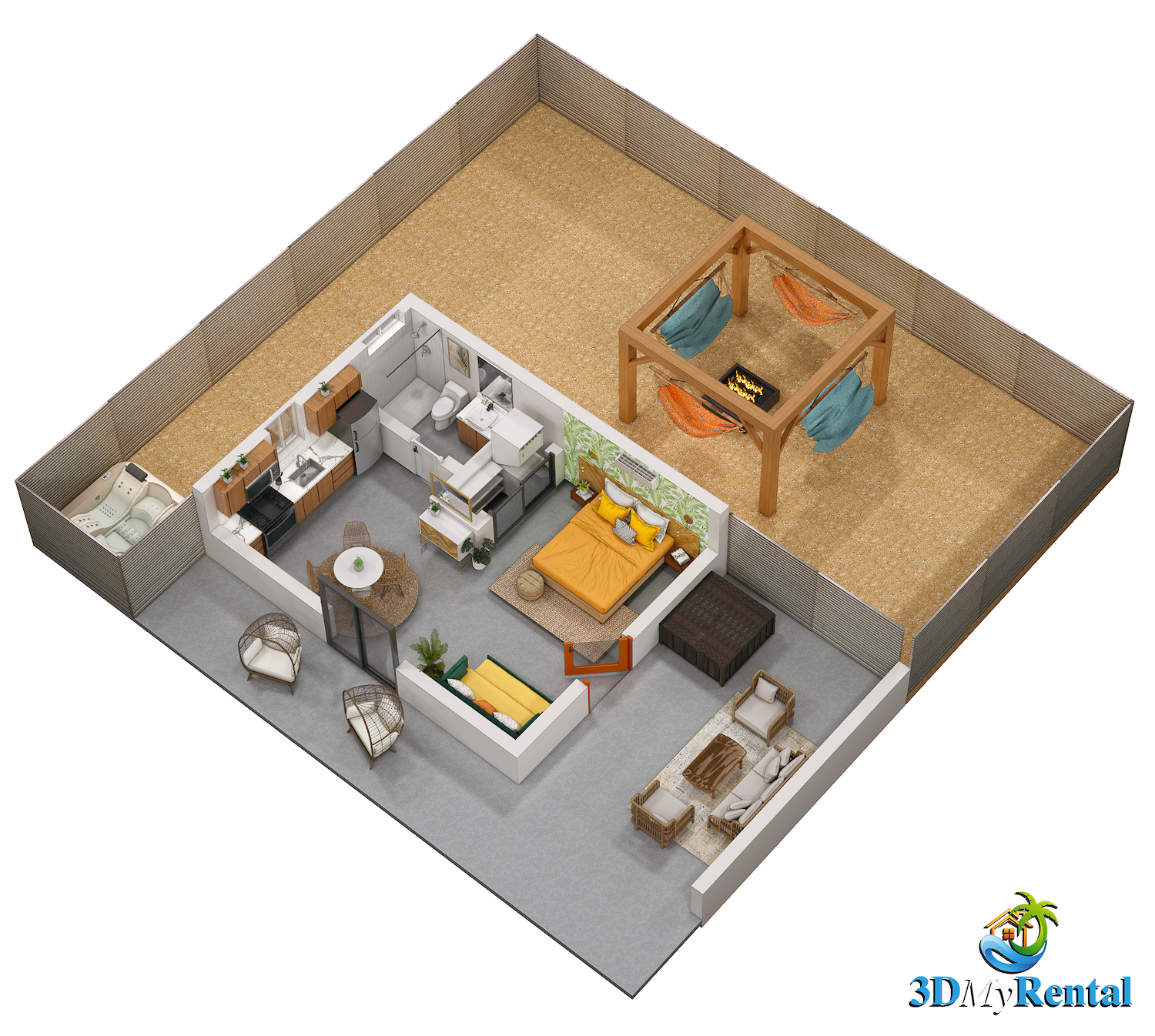 Customer Satisfaction
Still unsure about the benefits of a 3D floor plan? 3DMyRental recently interviewed Chris, an Airbnb host located in Hawaii. He said he has a confusing layout which was costing him bookings due to a lack of clarity. Once he added 3D floor plans to his listing, he saw such an increase in bookings he was able to increase his nightly rates. In addition, 3DMyRental recently conducted a survey with over 350 respondents, and the overwhelming majority said that having a 3D floor plan would greatly help them decide in booking one property over another. You can read the survey results here.
In conclusion, 3D floor plans are a valuable tool for Airbnb hosts who want to showcase their property in the best light possible. With 3DMyRental, hosts can create high-quality, engaging, customized 3D models that accurately represent their property and increase engagement, trust, and bookings. Whether you're a seasoned Airbnb host or just starting, 3DMyRental is the perfect solution for your hosting needs. So why not try it and see how it can help showcase your property to potential guests? You can find all of their products here.